Google Tightens Grip on Payday Loans – Bans from Adwords Ads
Sorry "predatory" lenders, Google just banned You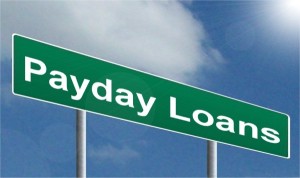 When you play in Google's PPC pool, you have to abide by Google's rules. Unfortunately for businesses, those rules can change at any time. Most of the time it's easy for a business to adapt to the changes, but sometimes a change comes down that completely destroys a company's PPC plan. One of these changes is getting your business added to AdWord's list of prohibited businesses.
Goodbye, TitleMax?
Google has announced that they're revoking AdWords access to certain types of lenders that they consider to be predatory. The new changes will take effect on July 13th of this year. Specifically, Google is banning the following products:
Payday loans
Loans where the payment is due within 60 days of the date of issue
For the U.S., any loan where the APR is 36% or higher
Google's reason for avoiding certain types of products is to keep the quality of their ad network high. They want to avoid not just fake products, but harmful ones as well. Google states that they researched the short-term loan industry and found that these products often lead to unaffordable payments and high rates of default.
Google also clarified that these changes were not going to affect companies that offer more traditional loans such as mortgages, credit cards, car loans, and student loans. It's also important to know that this move will not delist companies that offer these products from Google's search engine results pages. It only denies them access to PPC advertising through Google.
Why are these products a problem?
The move to ban short-term lenders from advertising on Google has been welcomed by human rights advocates. In case you are unfamiliar with payday loans, this piece from John Oliver has been making the rounds:
These loans are often targeted to people who need money for an emergency and cannot get a loan any other way. A study by The Pew Charitable Trusts found that the average interest rates for these types of loans can range from 300% to 700%. But high interest rates aren't the only problem.
The Consumer Financial Protection Bureau says that half of the people who take these kinds of loans also get hit by massive bank overdraft fees. On average, the cost is $185 extra. This happens because the lenders will often submit multiple requests for payment even if the initial request didn't turn up the money. This racks up overdraft fees and can lead to bank account closures. When people are denied banking services, often their only choice is to go back to these lenders to get their checks cashed. The result is a long cycle of poverty.
How is the industry responding?
Loans like these, by and large, are considered to be a negative thing, but the people in the industry think that these changes are unfair. A trade group for the industry, the Community Financial Services Association of America, says the changes are discriminatory and a form of censorship. Google's blanket ban, according to them, doesn't separate out the good lenders from the bad ones. Unfortunately for the industry, Google isn't the government. It's a corporation and they can change the rules whenever they like. It doesn't make sense for them to have to vet every payday lender out there for good practices.
In fact, the blanket ban is a bit of a silver lining. At least everyone in the industry is denied access so they're all on an equal footing. It is likely that the industry will move quickly to Bing and Yahoo to continue their advertising, but even that's not a guarantee. The next day after this ban announcement, Microsoft announced its own ban on technical support ads across the board for Bing, and that was implemented immediately.
Sadly, this is one area where a company like ours can't help. If you are selling a product that the PPC advertiser networks don't consider to be a good fit for their network, you will get banned. We do have one piece of advice, though. If you are running campaigns for multiple companies and one of your clients offers loans like these, you will need to take immediate steps to scrub those campaigns from your account before the deadline. If not, your entire account could get shut down.