Google's Penguin 4.0 – How it will change SEO penalties
At the end of September of this year (2016), Google released an update to their Penguin algorithm called Penguin 4.0. Google has released a number of different updates to its search algorithm over the last 14 years. Some have really impacted sites, and others not so much. Penguin was a major one that impacted a lot of marketers. When Penguin or Panda get updated, site owners go rushing to their SEO dashboards to check their new positions.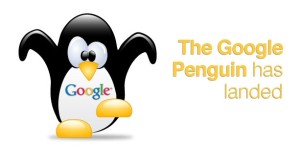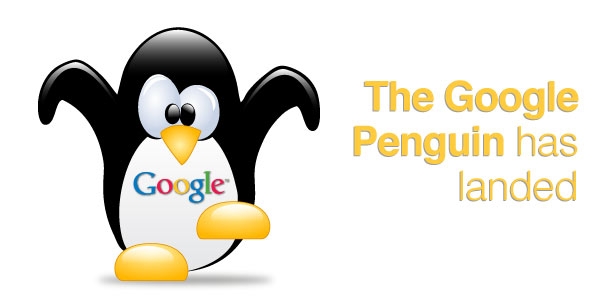 However, this Penguin update may prove to be a bit of a boon for marketers. First, Google says that this will be the final release for Penguin, which originally came out in 2012. The purpose of Penguin was to catch and punish spam website for poor SEO practices that tried to game Google's algorithm. Often, these sites were punished for up to two years before Google would reindex them. Google would punish offending sites by pushing them down the listings or even entirely remove them.
But sometimes Penguin would catch legitimate businesses who accidentally ran afoul of the rules. It takes quite a lot of effort and time to prove to Google that your business isn't spammy or thin. But one of Penguin 4.0's goals is to provide real-time analysis on your site to see if you comply with Google's rules. This can cut down the amount of time it takes to get your site re-ranked significantly. But this isn't the only change.
Specific pages penalized, not the entire site.
Google has been a bit vague on this part of the update, but there have been many hints that the new update will penalize individual pages rather than an entire site. Let's say you hired someone to build a landing page for you and link it to your site. That landing page might have used bad techniques. If Google flagged it, it would take down the rest of the site on your domain. This update seems to signal that Google will stop being so aggressive. Now keep in mind if a site has multiple spammy pages, spammy backlinks, etc., chances are the entire site will still be disciplined.
How does this change SEO?
What does this mean for SEO? Things will change much quicker. Expect a lot of volatility in rankings over the next month or two as sites get re-indexed. But even after the initial reindexing, it's likely that it will become easier for sites to jockey for high SERP positions. Just make some changes and wait for a re-crawling. The time it takes to see how a change affects a ranking may take just a few days rather than a month. This is exciting news for SEO professionals.
However, it also means that the effects of bad SEO practices will come on much faster. If you make a link to a bad site, you could get punished immediately. Penguin 4.0 is the first Penguin update to be fully integrated into the core algorithm of Google's search engine. Thankfully, Google's switch to a page-oriented punishment system rather than a domain-punishment system means you should be able to catch problems faster and fix them faster without affecting your core business.
What should you do?
For most site owners with good sites, this update won't affect them too strongly. But it's always a good idea whenever Google updates their algorithm to check that your SEO is healthy. Here are some things to examine.
Link to high-quality sites – Always remember quality over quantity. Are you unsure if a site is worth linking to? Skip it if you're not sure. Don't risk building spammy links.

Limit the number of links on a page – When you're building a new page or blog post, limit the number of links on the site. Aim for one link for every 100 words.

Analyze your backlinks – Do a complete

audit of your backlink profile

. you may have links pointing to your site that you never knew existed. Get those poor links removed and begin building new, quality links to see your rankings increase.

Create quality content – When you're writing blog posts write them for your readers, not the search engines. High-quality content will help to bring in new backlinks and can affect how people view the site, thus influencing search engine rankings.

Optimize your site – Now this isn't necessarily related directly to the Penguin updates, however, it's vital for ranking with Google. Show Google you can build a great site that's capable of ranking well, this is done by building a site that is properly optimized.
If you have sites that are penalized right now, start fixing the problems ASAP and you could find yourself getting lifted out of the penalty box before you know it. For once, a Penguin update might actually be good for marketers!