Who's Helping You Get Back on Google?
Thanks for taking an interest in learning about us. If there is anything else you would like to know that is not on this page, all you have to do is ask.
The mission of GetBackOnGoogle.com is to bridge the gap between the Google Adwords adviser and the complex policies and guidelines that shut down so many businesses. Think of us as "The Google Policy Translators".
We are here to give free advice and help advertisers who have been kicked off of Google. There are very few businesses and people we cannot work with. If you have a business that provides value and betters your customers lives and have been kicked off then we want to help you get back on Google.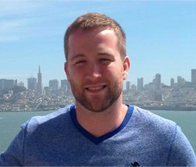 Chris Hickman is the founder and owner of GetBackOnGoogle.com and www.AdFicient.com. He has helped many people who have been kicked off of Google though his pay per click management company.
Chris Hickman has over 10 years of pay per click experience. (Before Google even had quality scores) During this time he has seen the Google Slap evolve from just being able to buy a new domain and you were back up and running to the complexities of the Google Slap today.