Get Back on Google Adwords or Your Money Back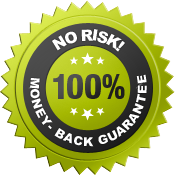 We will get you back on Google Adwords just like you were before you got kicked off or you get your money back.
We use the same account and website because we fix the problem so when Google reviews your account(s) again you are ok to advertise and you won't have anything to worry about.
Now you can sleep easy because you don't have to worry about waking up and see you have been kicked off anymore.